Phoenix Metro real estate continues to stymie buyers, with no end in sight for rising prices and low inventory of homes for sale. Even with looming holidays, buyers are still out in force, often competing with each other for available homes.
In October, new listings were down from both the previous month and the same period in 2020. Reflecting on that decrease in inventory, the number of sold homes was also down compared with September 2021 and the previous year.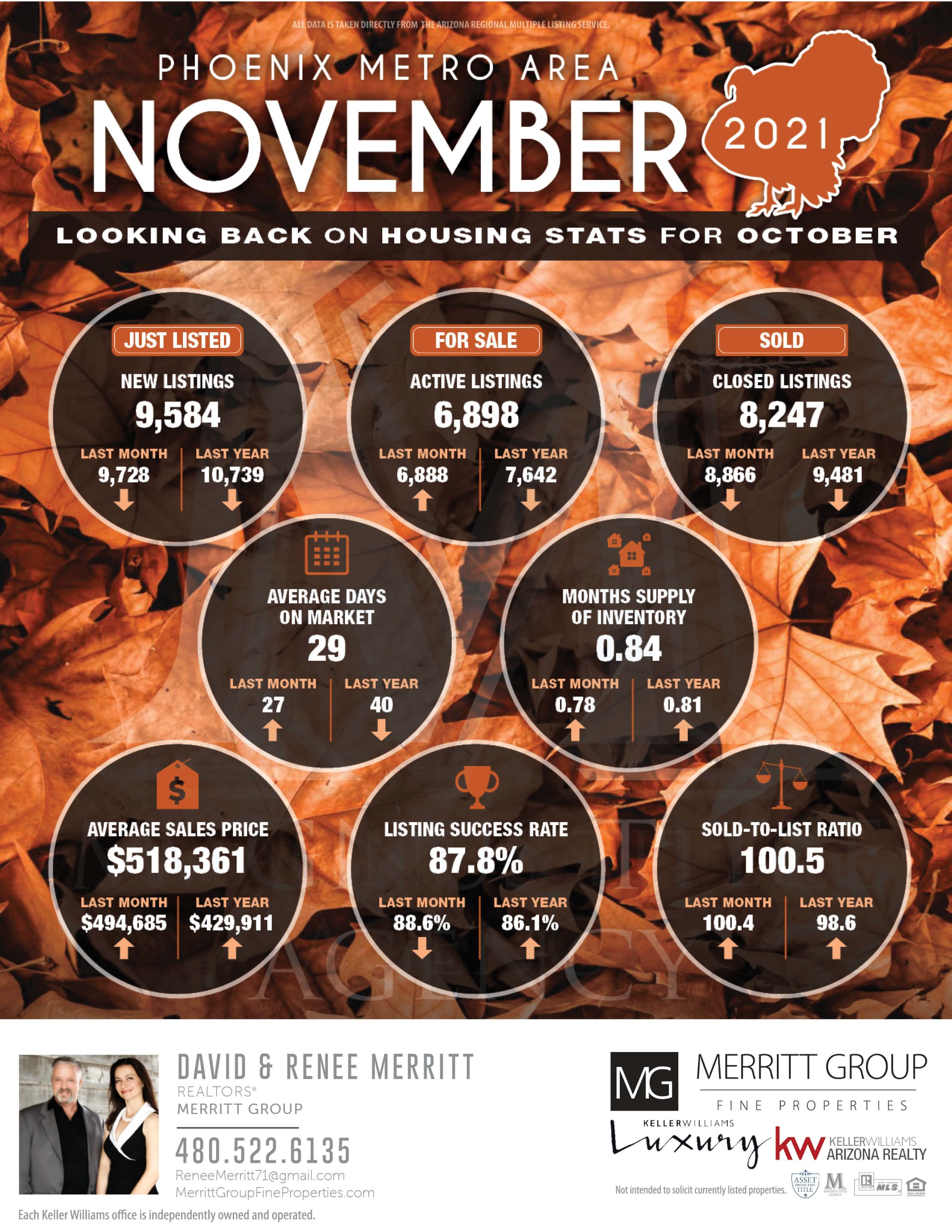 The decrease in inventory is also reflected in the Months of Supply, which is still less than one month, at 0.8. A normal market should see be right around 2 months of inventory (or 60 days). Price pressures are also reflected in the Sold-to-List Ratio, which is greater than 100. Any ratio greater than 100 indicates that homes are selling at greater than their list prices on average. This is due to competing buyers.
While the data shows continued price pressures and low inventory, the rate of growth seems to be stabilizing, and we are seeing a small shift in how long homes stay on the market. It could be many months, though, before we see any relief for buyers, many of whom are experiencing fatigue. As some choose to exit the market, we may start to see reduced momentum on price growth and an increase of inventory.
We are here to help! If you want to find out how much your home is worth in this strong market, email me at reneemerritt71@gmail.com. W would be happy to help you determine if the time is right for you to sell your home or buy a new home.